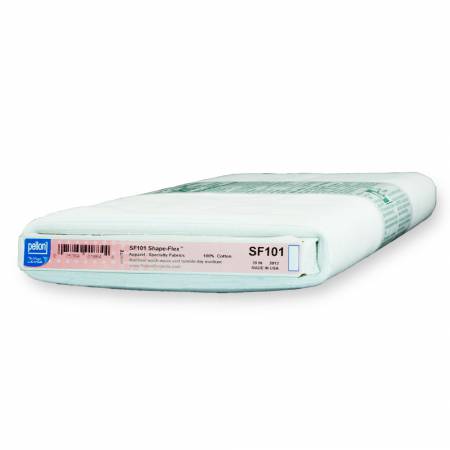 SF101 Shape Flex Woven Cotton Pellon
20" Wide
Pellon SF101 Shape-Flex is an all purpose, woven, fusible interfacing. It provides crisp support for collars, cuffs, yokes, pockets, facings, and other detail areas of a garment. It can also add body and permanent stability when used as a backing for needlework and punch embroidery. Shape-Flex is intended for light to medium woven and knit fabrics, including oxford cloth, chambray, gingham, madras, tattersall, pincord, flannel, and polyester/cotton blends. 
*Fabric is sold by the 1/2 yard.  Each unit equals 1/2 yard.  Orders of two or more units will be cut in continuous yardage.
*Shipping calculated at checkout.
**Please note that color and texture representations will vary from screen to screen.  Evanston Stitchworks does its best to present each fabric and description as accurately as possible.
***Cut fabric is not returnable.**